HELP FOR DOROTA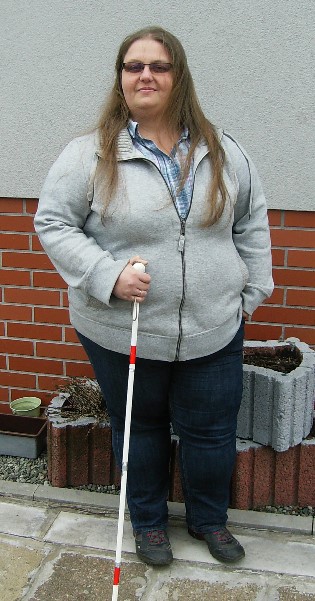 My name is Dorota Kucera and I'm 36 years old. I've been married for 15 years. We live in Chorzów, Upper Silesia, Poland. I've suffered from autoimmune diseases since childhood. As a disabled person, I'm unable to live independently. I suffer from lupus, antiphospholipid syndrome, epilepsy and asthma. Due to this wide range of diseases, my eyesight had been gradually weakening for several months and I need a white cane to walk. My hearing is also getting progressively worse.
Due to my various illnesses, I cannot work. My husband also cannot work full-time as I need his assistance, such as when traveling to my doctor in Warsaw, dealing with various matters outside the home and for everyday life.
It was not always like this. When I was undergoing remission, I tried to help other people when I was able. Examples being:
2010-2016 – volunteer at Hospice and Palliative Care Association in Chorzów
2005-2009 – Maltese Medical Service. Volunteer at Maltese Community Aid Point in Katowice. I also worked as an assistant to a disabled person.
However, about 2 years ago the diseases returned in force. From being an independent person (studies, work, volunteering), I have turned into a person that needs constant help. I had to give up work I was passionate about and try to accept the fact that now I need crutches, a wheelchair and a white cane and needing care from another person. Despite this, I fight every day to get up, try to exercise and still live a full life in as much as I am able. Nevertheless, I still need help.
I need regular rehabilitation incurring monthly cost of 800 zlotys ($210, €180, £160). Twice a week, I need to be treated one-on-one by a Physiotherapist/Trainer because of the dangerous risk of losing consciousness during the exercises. I need these exercises in order to avoid worsening of my condition and ending up back on crutches or in a wheelchair, which I had to use a year ago.
Until now I needed rehabilitation once a week and we covered all the costs with our own funds and with the help of family and friends. However, my health has deteriorated and in order to maintain my mobility without the help of crutches or a wheelchair, I need to exercise twice a week. However, we are not able to pay for twice weekly sessions.
I asked my previous physiotherapist to write a few words about me.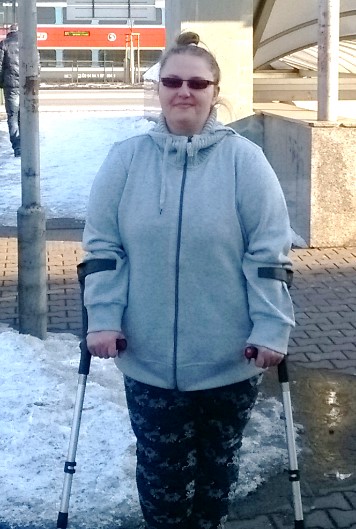 "Dorota is a wonderful woman, in whose body there is a soul that is hungering for competition and constant crossing the athlete's limits. Working on your own body requires iron will, persistence and endurance. Dorota does not lack these qualities, she is also a very cheerful and affectionate person. Dorota needs an eminent specialist who will professionally plan and lead a comprehensive training process aimed at improving the work of her body and allow her to do without a wheelchair and to maintain maximum life independence. With a large number of health problems and ailments that Dorota suffers from, her training must be performed with all precautions, but at the same time it must be intense and performed with the right frequency to induce a desired adaptation of the body. Therefore, it must be carried out by a specialist. Money is necessary to pay for the work of the specialists and to guarantee a tailored training location. In the case of Dorota, maintaining the continuity of training is particularly important due to the worsening of her ailments which, in case of interruption of the rehabilitation, will cause a significant deterioration of health. Many healthy people destroy their bodies with various substances and bad habits, not knowing how much they lose. Therefore, helping a person who fights her own weaknesses is extremely important.
Piort Sendek".
Dorota Kucera
You can help Dorota by making payments on the account:
Fundacja Pomocy Dzieciom i Osobom Chorym Kawałek Nieba
PL31109028350000000121731374
swift code: WBKPPLPP
Santander Bank
Title: "2163 Help for Dorota Kucera"
or by DOTPAY: