SURGERY IS MY RESCUE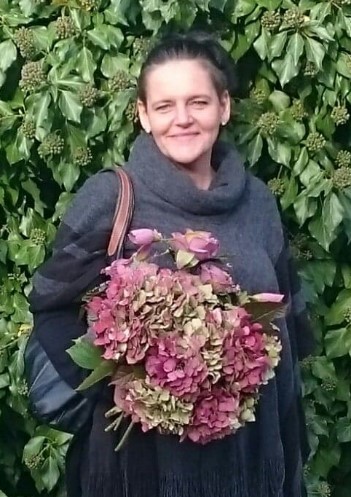 My name is Monika and I'm 42 years old. Before I started to get sick, I worked in one of the Tri-City mobile phone salons. My problems began in 2016. Since then, I have completed 4 operations. The first two were related to the oncological incident, during which I decided on non-standard oral cytostatics treatment, which unfortunately was not financed by the NFZ. The therapy was quite expensive, but it brought excellent results. I was very happy that I was completely healthy. Then I thought that everything that was worst was behind me. I was very wrong though …
A few months later, back pain appeared, which became stronger every day. They were strong enough to disturb my everyday activities. The specialists I started to attend talked about having to undergo surgery. However, I was not particularly scared, because every doctor I have talked to, described the operation as routine, and assured me that hundreds of them were performed on a daily basis. Anyway, I was sure that the worst was over. A neurosurgeon at one of the Gdańsk's hospitals decided that the best thing for me to do was to perform a cervical and then a lumbar section surgery. Therefore I surrendered in 2017 to the removal of C5-C6 cervical discopathy with frontal stabilization and inter-core implantation. I felt improvement after waking up from anesthesia. I was very happy.
However, the ailments of the lumbar region increased in strength, which made my functioning more and more difficult. Less than a year after the first spine surgery, on March 14, 2018 I underwent an operation to stabilize the lumbar spine L4-L5-S1. That day changed my life. I had to say goodbye to my life so far. From the very beginning I had a feeling that something went wrong. Two days after the operation I could not even move, so I was not able to get up. I will just add that the surgery can be considered successful if the patient on the first day after the surgery is able to stand up. They started giving me high doses of morphine, which meant that I was able to get up and take a few steps, so … I was discharged from the hospital.
I started walking and functioning very slowly. In the meantime, however, other health problems have arisen as a result of operational damage – neuropathic pain and hyperaesthesia.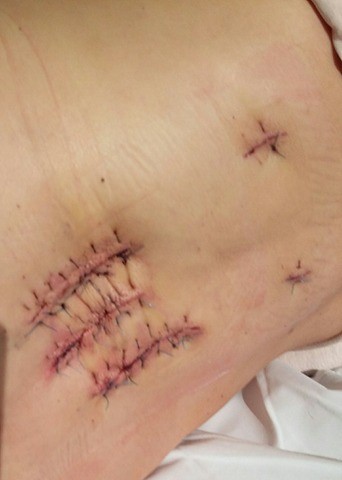 Despite the great will to fight and countless visits to the best neurosurgeons, I mainly heard one solution: re-surgery. Studies have shown that the nerve root has been damaged, which is compressed and clearly swollen. Stabilization has been poorly matched to the size of my skeleton. It is too long and too big. The screws extend beyond the root shaft. Hip joints cannot withstand overload, which is the most likely cause of constant and severe pain. They will also require surgery if the lumbar spine stabilizes.
Now a much more extensive surgery awaits me, where apart from the operator in the person of a neurosurgeon, an orthopedist will be necessary. Recommendations are such as to shorten the stabilization, change its shape or replace it with a new one. Removing stabilization would permanently damage the spine. Certainly, you need to supplement the stabilization with a cross-core implant, which was omitted during the last operation.
The pain is felt all the time, it is strong and very annoying. You can compare it to a deep forged wound. In principle, it does not disappear. I take a huge amount of the strongest painkillers that help for a very short time. I am under the care of a pain counselor. Sometimes I lose hope for a normal life …
None of the doctors which have treated me so far wants to undertake such a procedure. The Gdańsk's hospital, which performed the unsuccessful operation, also refused. The neurosurgeon who operated on me only offered me locks or root searches for which I cannot agree, because it does not solve the problem, it is only an interim remedy. So I started looking for other solutions and that's how I found St. Wojciech's hospital in Poznań. It's doctors will undertake the necessary surgery in my situation, but I am forced to finance the surgery myself, for which I do not have the resources.
For the last three years, with the support of my family, I somehow managed to finance private visits as well as medicines. At the moment, despite the pension I receive and the disability I have been awarded, I am no longer able to finance the further treatment, medication and rehabilitation that I will have to take. The costs that are necessary to regain fitness and everyday independence exceed my financial possibilities. For this reason, I decided to ask for support in public.
You can help Monika by making payments on the account:
Fundacja Pomocy Dzieciom i Osobom Chorym Kawałek Nieba
PL31109028350000000121731374
swift code: WBKPPLPP
Santander Bank
Title: "2176 Help for Monika Loll"
or by DOTPAY: