HELP FOR KRYSTYNA IN FIGHT AGAINST BRAIN TUMOR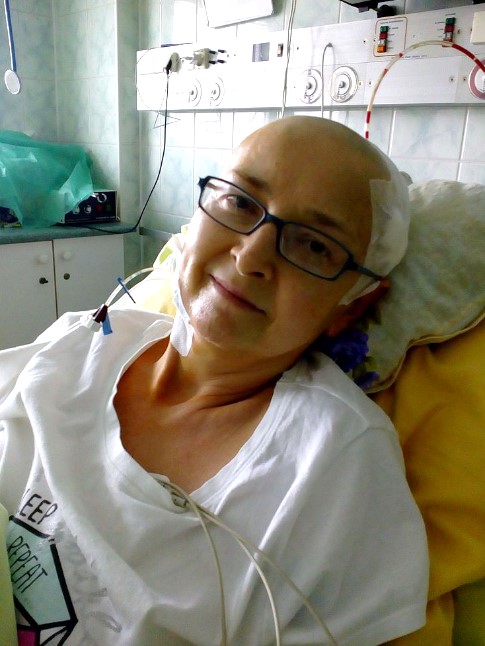 My name is Krystyna. 61 years old. I am asking you for help in winning my life, for which I am fighting with glioblastoma multiforme grade IV. I am a health visitor by profession, and now I need help myself to get back to working life.
19 years ago I won the fight against breast cancer and did not expect that after so many years I will fight again, this time with a stronger opponent. Following a major operation in December 2019, I am currently undergoing standard treatment – chemotherapy and radiotherapy.
Immune therapy at the Duderstadt Clinic in Germany is a real chance to beat glioma. The costs of therapy are high. Despite the determination and help of my family, I cannot pay for this therapy myself. I have to start therapy two weeks after standard therapy in Poland. I believe that with your help I will be able to gather the necessary funds for this therapy. Added to this are the costs of trips, visits, follow-up visits, medicines, tests, rehabilitation, medical equipment, etc. of the case. The target amount is 300,000. zł.
If you can, help me by making a donation to my account – The Piece of Heaven Help Foundation for Children and Sick People
You can help Krystyna by making a payment to the account:
Fundacja Pomocy Dzieciom i Osobom Chorym Kawalek Nieba
PL31109028350000000121731374
swift code: WBKPPLPP
Santander Bank
Title: "2574 Help for Krystyna Oginska"
or by DOTPAY: