PRAYER THAT OUR BELOVED HANIA DEFEAT CANCER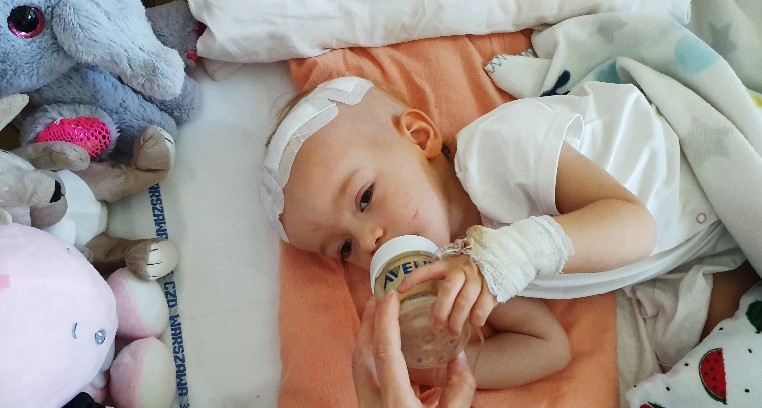 Sitting at my daughter's hospital bed day after day, I just can't believe we're here fighting with such a serious disease… Our story began so innocently. We had never supposed something like this might happen to us… Why …? No one is able to answer this question. Hania is 16 months old and has been diagnosed with vascular plexus cancer CPC papilloma.
Our drama began 26th of November. Hania, who had always been a lively child, was slowly dying as the days went by . It all started with a simple infection. When Hania  started going to the nursery she cought a cold and had a runny nose and cough . Since September Hania has spent only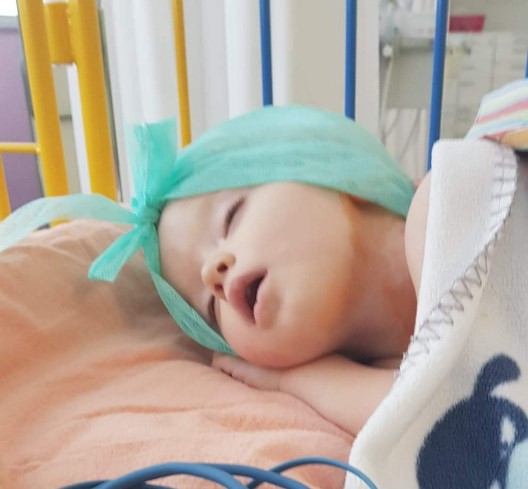 2 weeks at the nursery because she kept catching a cold. Then Hania was supposed to receive vaccinations, so we decided   to leave her  at home. After she got vaccinated, the runny nose and coughing continued so the doctor prescribed antibiotics  for her.  From that moment  we noticed that something worrying after she got the antibiotic, Hania did not have a runny nose nor did she cough, but at times she would vomit saliva in the mornings and she was getting weaker and weaker every day. All doctors we had seen, and there were many of them, confirmed her chest was free and they put down her condition to teething and advised to do blood tests CRP if there was no improvement.
There was indeed no improvement, so we conducted various tests which only confirmed that everything was fine. The doctors on their home visits kept saying to us that Hania was perfectly fine, her results were okay and that we should just give her 4 days to get better. After getting painkillers Hania was feeling better but we there was no indication that we were dealing with such a serious illness. As days went on Hania's condition got worse. She refused to eat, she didn't want to get up in the morning, she just wanted to be held in our arms and carried.
We took Hania to the hospital Emergency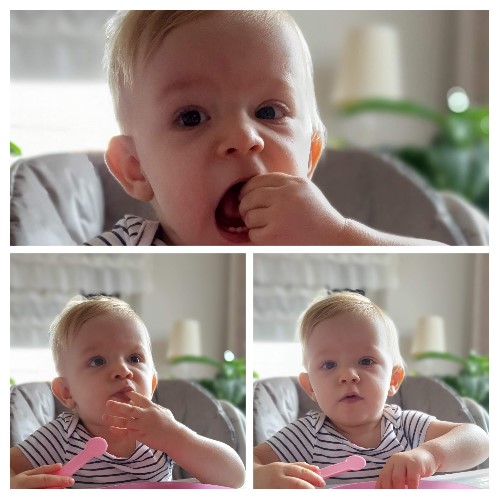 Room where we described that our child became extremely weak, did not want to eat, was tearful, had no fever, but also no energy or vigour. We were referred to see a pediatrician. The doctor looked at Hania and realised what condition she was in. She took all the test results and asked to wait.  In the meantime Hania got painkillers, after which she became alive again, had appetite, walked, as if nothing had happened. Then the doctor came back and told us it must be teething because the test results came out normal. But we insisted that something was wrong. They checked Hania's urine and did a faecal examination and an ultrasound. The next day the doctors said that Hania was fine and advised to go home not to catch the rota virus that was around. We repeatedly said that Hania didn't feel better. She was fidgeting at night, tossing and turning Only after painkillers could she find some relief. On hearing that, the doctors didn't react and just remained silent. We just received the discharge note stating the diagnosis as pharyngitis and supposedly our child was healthy otherwise.
We came back home and I could so see that something was wrong with Hania. We started looking for other pediatricians. We went to see another doctor that was recommended to us. On our way there, Hania was in my arms. After the examination, the doctor said that she could not see anything worrying ,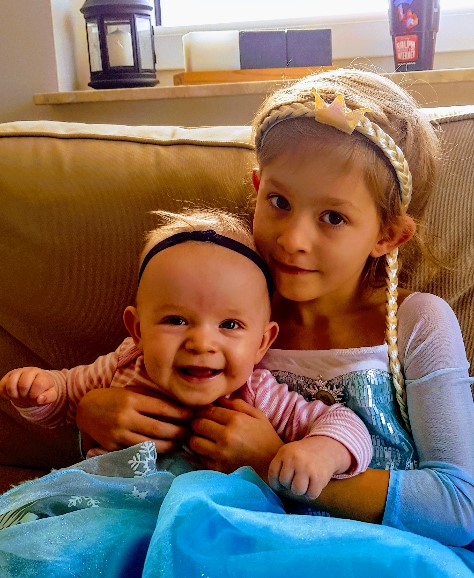 even though we said that she now had a stiff neck. The doctor replied that from the neurological point of view everything was fine. The only thing she was alarmed by was the ears because there was a lot of earwax in them, which she pointed out could be the effect of the vaccinations. She suggested we supposed to see a laryngologist, which we did. He confirmed the latter and sent us to another doctor, from whom we received homeopathic medicine to help us, and lots of other vitamins and drops.
We came back home and Hania just wanted to lie down. We started giving her the medication we just got prescribed, but her condition was getting worse. After another sleepless night we decided to go to hospital again, this time straight to the Neurology ward. I asked our general practice doctor for a referral, so as not to wait in the emergency room again. In the hospital we were told that it could be meningitis. The neurologists here finally took care of Hania. They did head measurement, other examinations and head tomography. After the examinations the doctor was very nervous. I could tell by the look in her eyes that something was wrong. She asked us to wait for the radiologist to write a description of the head scan. It seemed an eternity before she eventually came back and announced that unfortunately it was cancer, papilloma, and needed to be operated quickly. She had already ordered an ambulance for us which would take us to Warsaw Children's Health Centre.
When I heard that I felt as  my heart had stopped beating. I couldn't believe that my child, my Hania, had a tumor and that her condition was so critical.
You can help Hania by making payment on the account: 
Fundacja Pomocy Dzieciom i Osobom Chorym Kawałek Nieba
PL31109028350000000121731374
swift code: WBKPPLPP
Santander Bank
Title: "2482 Help for Hania Terlecka"
or by DOTPAY: