LITTLE FRANIO AND FIGHT WITH BRAIN TUMOR…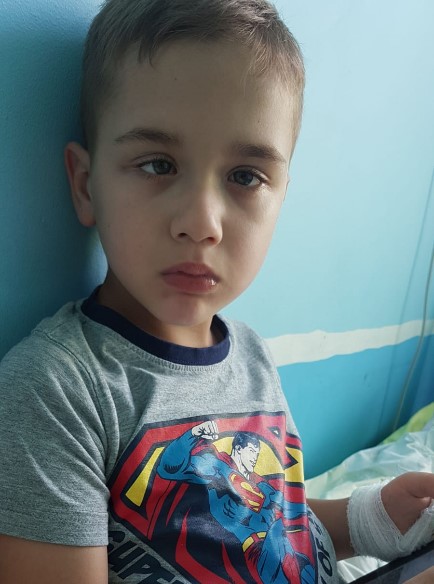 Dears! I would like to introduce Franio Irzyk, who used o be cheerful and hyperactive 6 years old boy with happy childhood and a head full of bright ideas. He is a big fan of football, also playing in junior team of LKS Jawiszowice. On 19th of July 2018, he was diagnosed with a horrible condition that he, luckily is not fully aware of. Glioblastoma – brainstem tumor of the fourth degree. We, his family could not believe that… But we have no choice but doing as much as we can to help him.
This lively boy, who loves sports and outdoor activities has now problems with basic movement… The tumor damages organs of sight, speech, hearing and causes motor disfunction.
In Poland, the condition is non-surgical. The doctors do not have equipment and knowledge to perform the operation. They use chemoterapy to help Franio, which is connected with severe consequences.
Despite impairment and first negative effects of chemoterapy, Franek is still very strong boy. We are very proud of him! I am introducing him, because this little big warrior needs help – besides spiritual, also financial support is necessary.
We won't let the tumor take our beloved Franek from us! Right now, our hope is getting to one of specialist clinics outside of Poland- in Mexico, USA or few countries in Europe, where treatment of this monster is possible. This involves very expensive treatment… (more than 1 milion of polish zloty).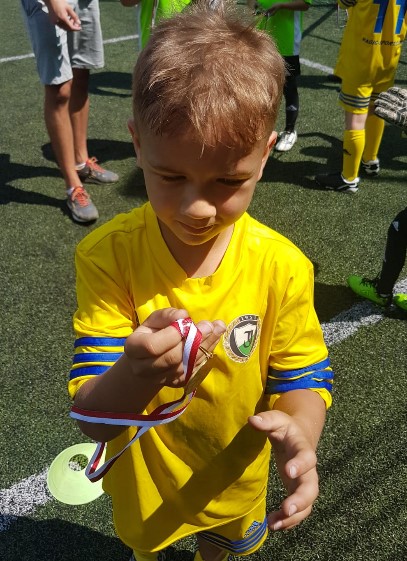 Without operation, they do not give Franek big chances, predicting about 3 more years… At best… No mother can agree with such opinion, such verdict… We took imidiate action and use every opportunity to help Franek, but we cannot afford funding the operation without your help… Each support is worth its weight in gold. With the help of YOU, people of good heart and will, it can be possible to save young man's life.
Franio's family
You can help Franio by making payments on the account:
Fundacja Pomocy Dzieciom i Osobom Chorym "Kawałek Nieba"
PL31109028350000000121731374
swift code: WBKPPLPP
Bank Zachodni WBK
Title: "1693 Help for Franciszek Irzyk"
or by DOTPAY: